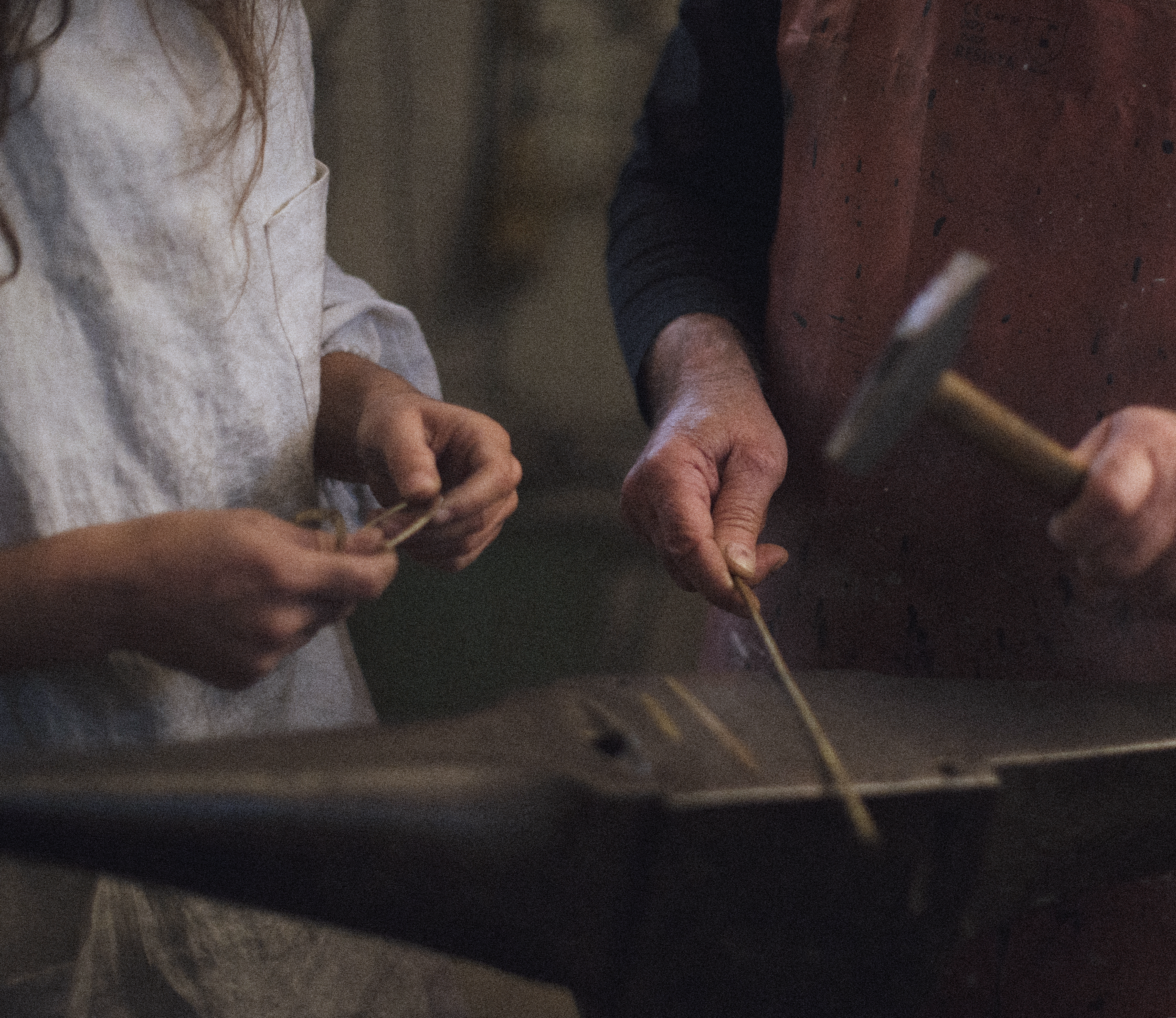 A conversation about family business and the craft of metal working with Sherylin Birth.
I met Sherylin in 2012, in Basel, when applying at the FHNW Academy of Art and Design. She studied there, I ended up studying in Geneva, but our paths crossed again after graduation. She was showing her collection at the Swiss Design Awards. I was truly happy to see her again and impressed by the poetry of her universe and the beauty of her pieces. 
Ten years later, she has her own brand of jewelry, Sherylin Birth, and lives from what she does. She shares her time between Lausanne, where home and studio are and Tessin, where she does production in her family's metal factory. She's driven by her love to make things with her own hands. Textile, metal, ceramic : her passion and curiosity about techniques and crafts guide her on to the next project, with an infinite care for the material, the details, for her pieces.
She did so well in building her project, following her intuitions that I wanted to know more about it. That's how we found ourselves in her kitchen in Lausanne, on a cold winter day, eating homemade pasta alla chitarra that she had made from scratch. We talked about fashion, family business, leaving Switzerland or not, about starting a project here, about where to be and how to work.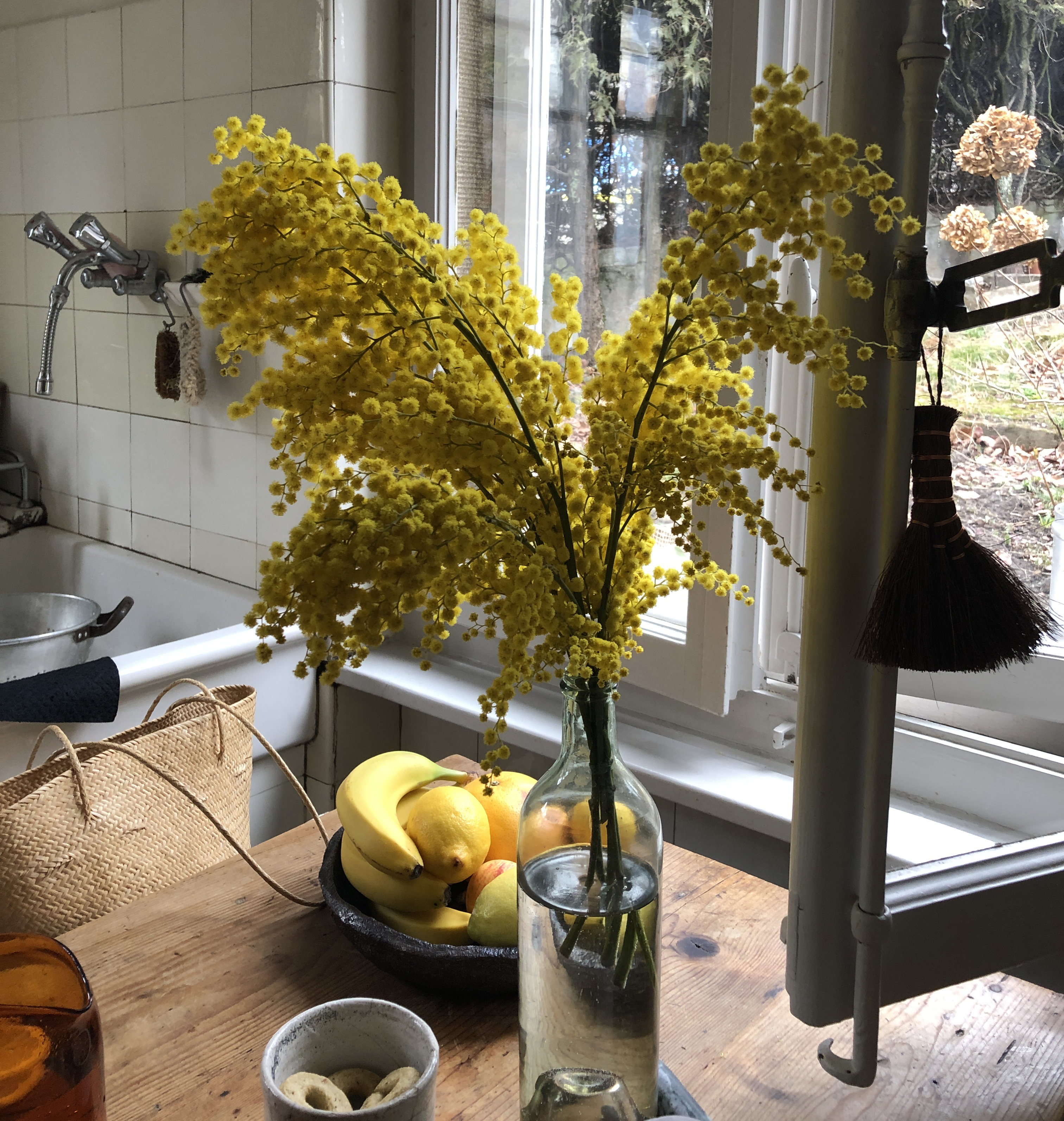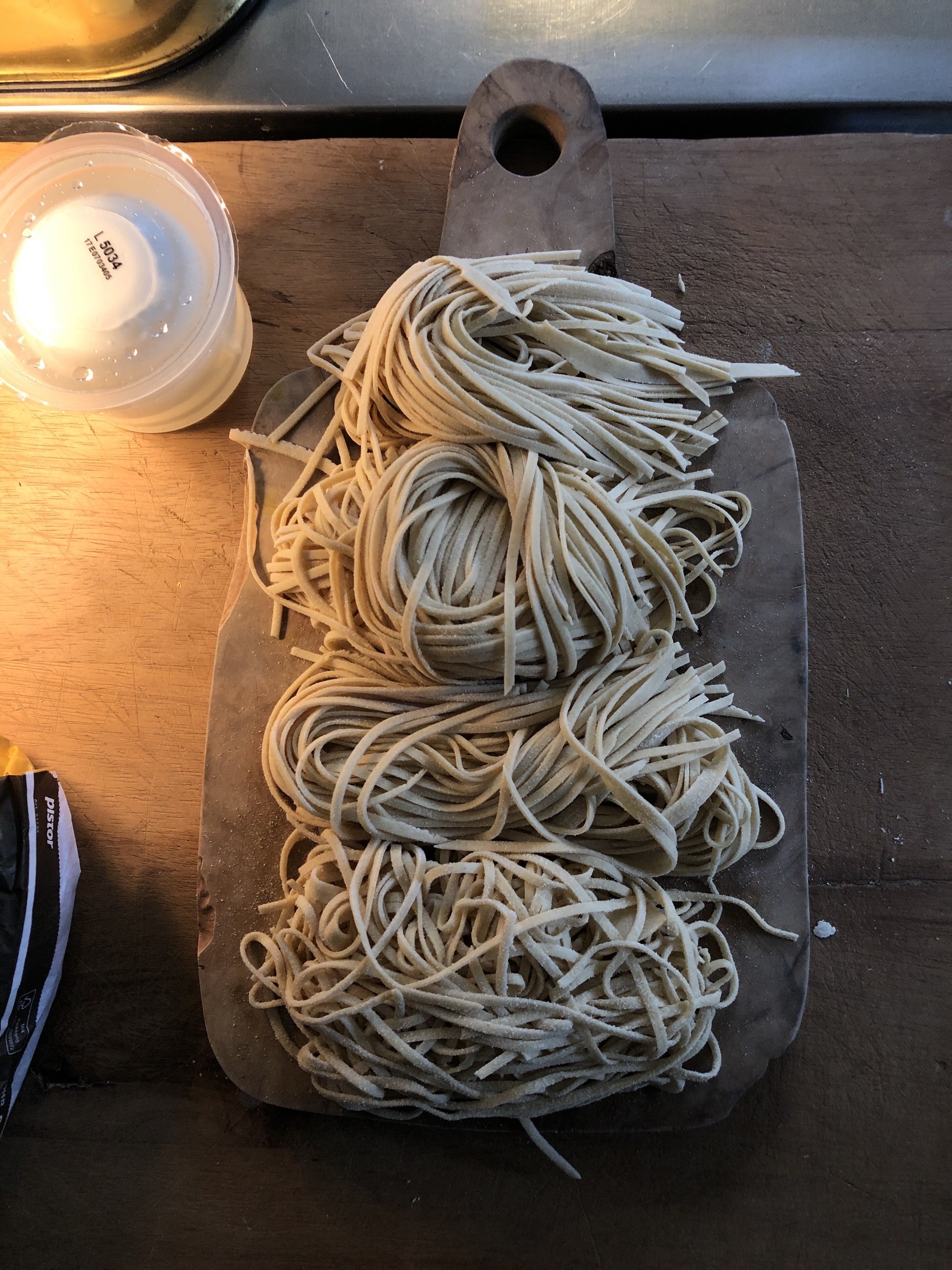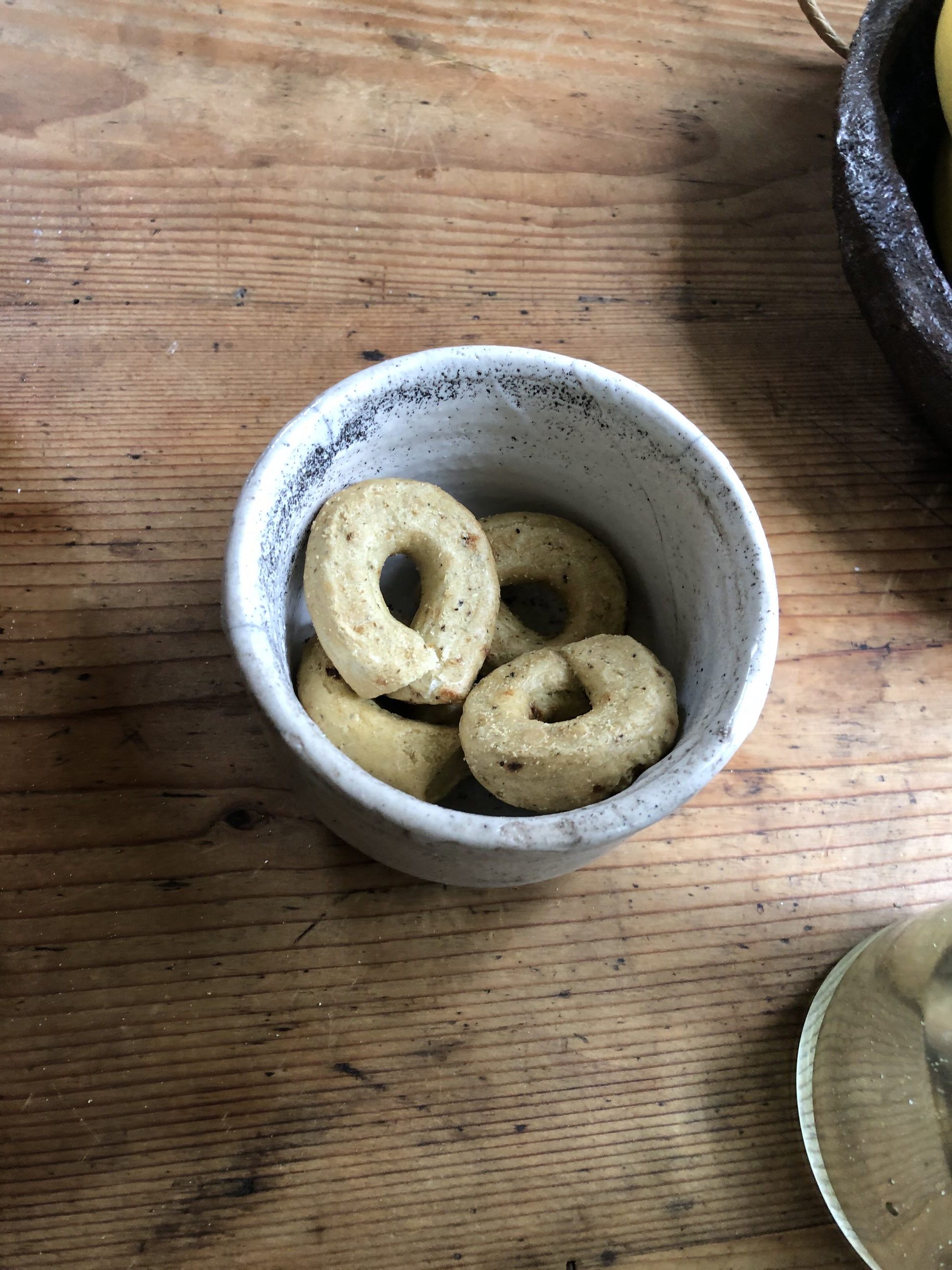 ---
Sophie
Can you talk a bit about your background?
SB
After high school, I did a foundation year at ZHdK (Zürcher Hochschule der Künste) to do graphic design afterwards. I always wanted to study fashion but didn't consider it being an option. I thought it was not a good idea. Fashion is tough, job opportunities are rare.
Then I spent half a year in Chicago, living at my aunt's and attending architecture classes to get an idea of what it was.
Eventually, I decided to study fashion and got into FHNW Academy of Art and Design in Basel. I did my Bachelor degree there, including an internship abroad, at Marques Almeida in London.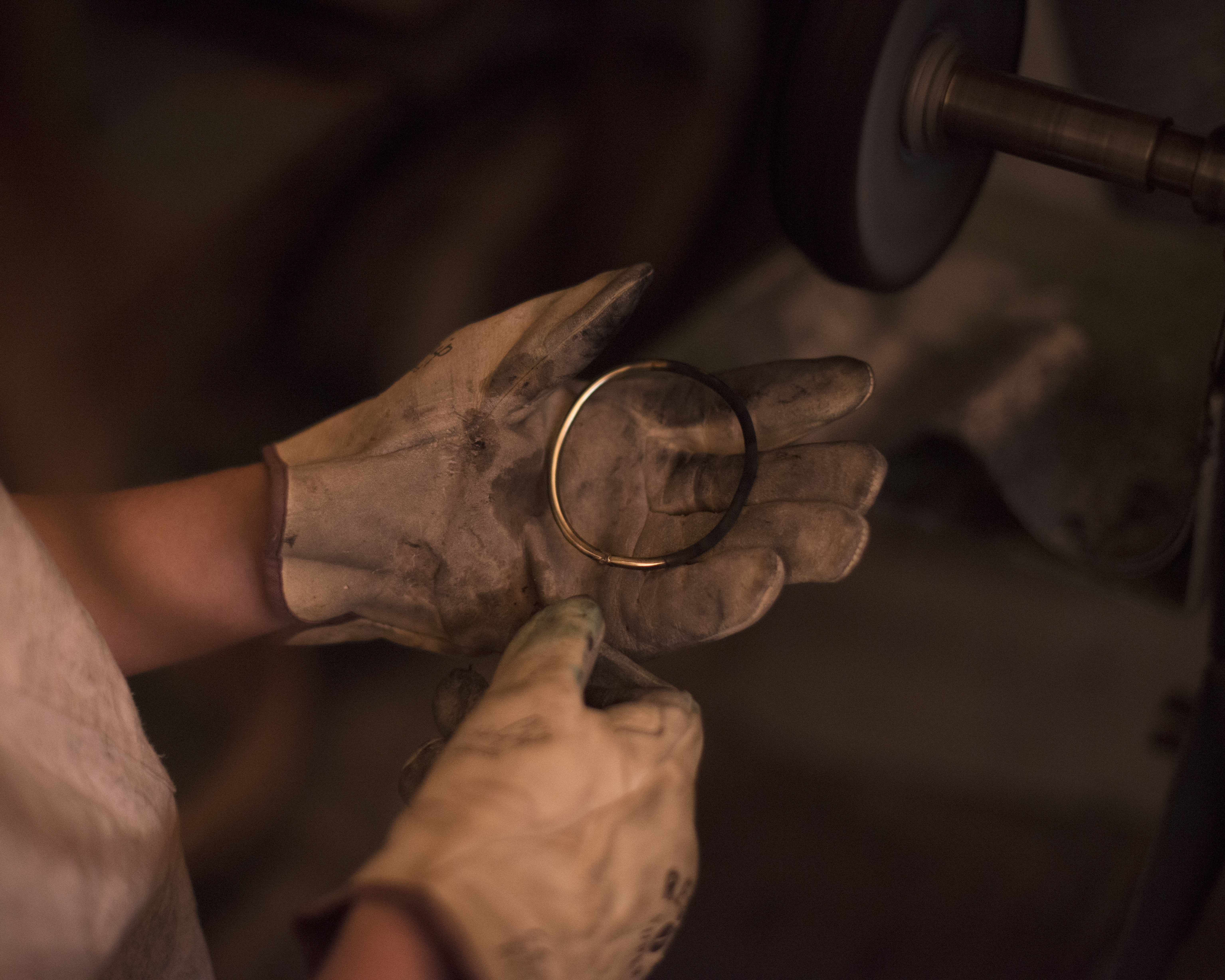 SB
I loved it! That was just before they won the LVMH prize, so they were still a small team and I was really involved through all stages till the show. I worked with them for two seasons, came home and then came back for another season. They offered me a position but I decided to go back to school and finish my Bachelor degree. I won the school prize and was also nominated for the Swiss Design Awards. After that, I wanted to go abroad and work for a bigger brand but I started to hesitate.
SB
Towards the end of my Bachelor degree, my father, who is a metal worker, helped me make pieces of jewelry and people got interested in those. My father told me that if I wanted to make jewelry and work with metal, I had to learn how to do it myself.
As I wanted to find another money-job, I thought it was a good idea to start selling small pieces already before starting a clothing label.
I started to work at my father's side to learn. Suddenly I saw the potential of the family metal factory, the machines and the metal offcuts and what I could do with it and I put the idea of starting a clothing label or work for someone on hold.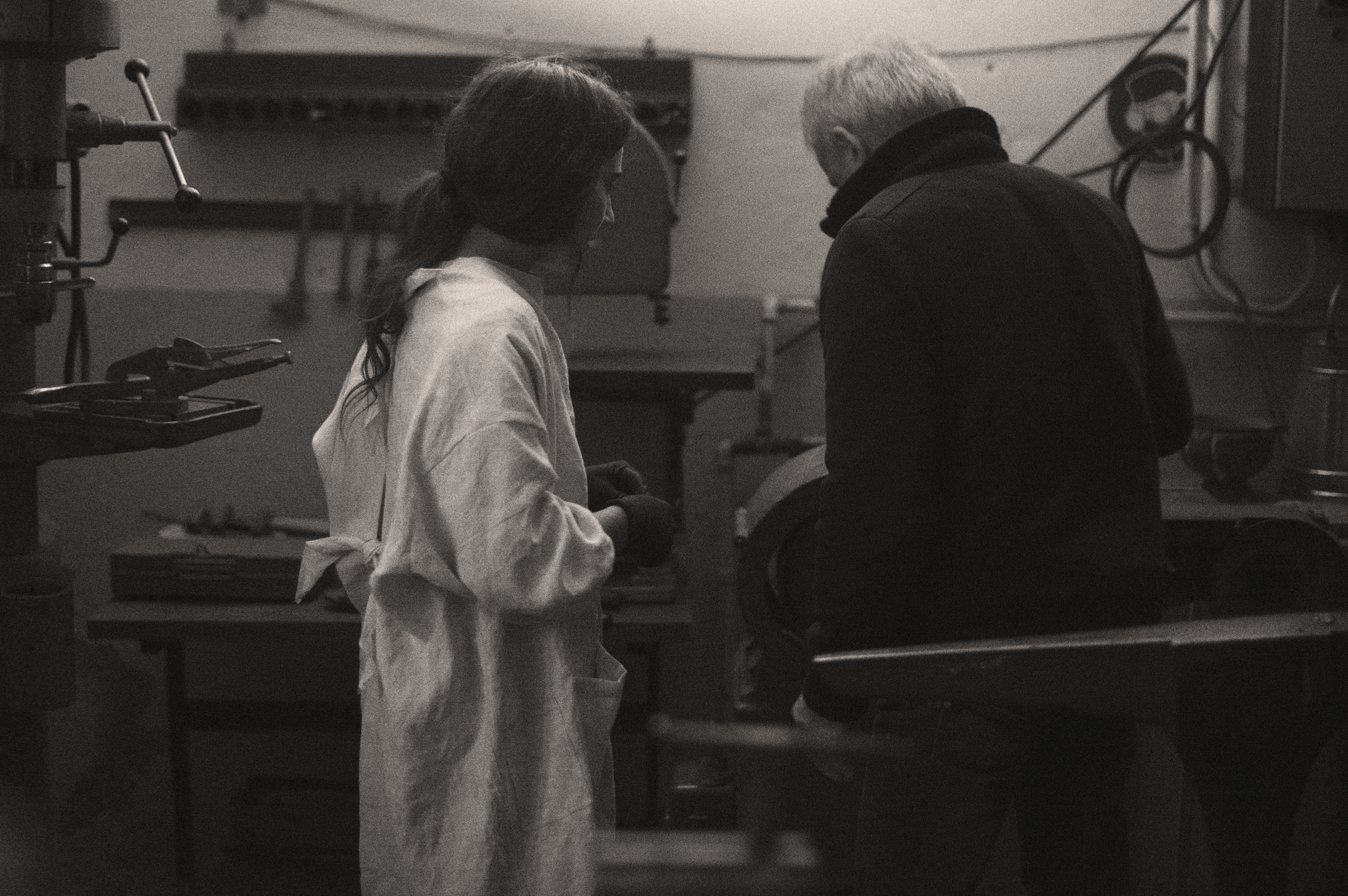 Suddenly I saw the potential of the family metal factory, the machines and the metal offcuts and what I could do with it.
Sophie
Is that how you moved from fashion to jewelry?
SB
Yes. During my Bachelor's, I had the opportunity to design jewelry for the first time. I made the sketches and passed them on to my dad to produce them. 
When I was little I only knew how to play with machines pressing metal to make things. But all of a sudden, I was able to forge and give shape to pieces. Like sculptures.
Sophie
What kind of metal pieces did you make for your diploma?
SB
All kinds of buttons, heels and hangers.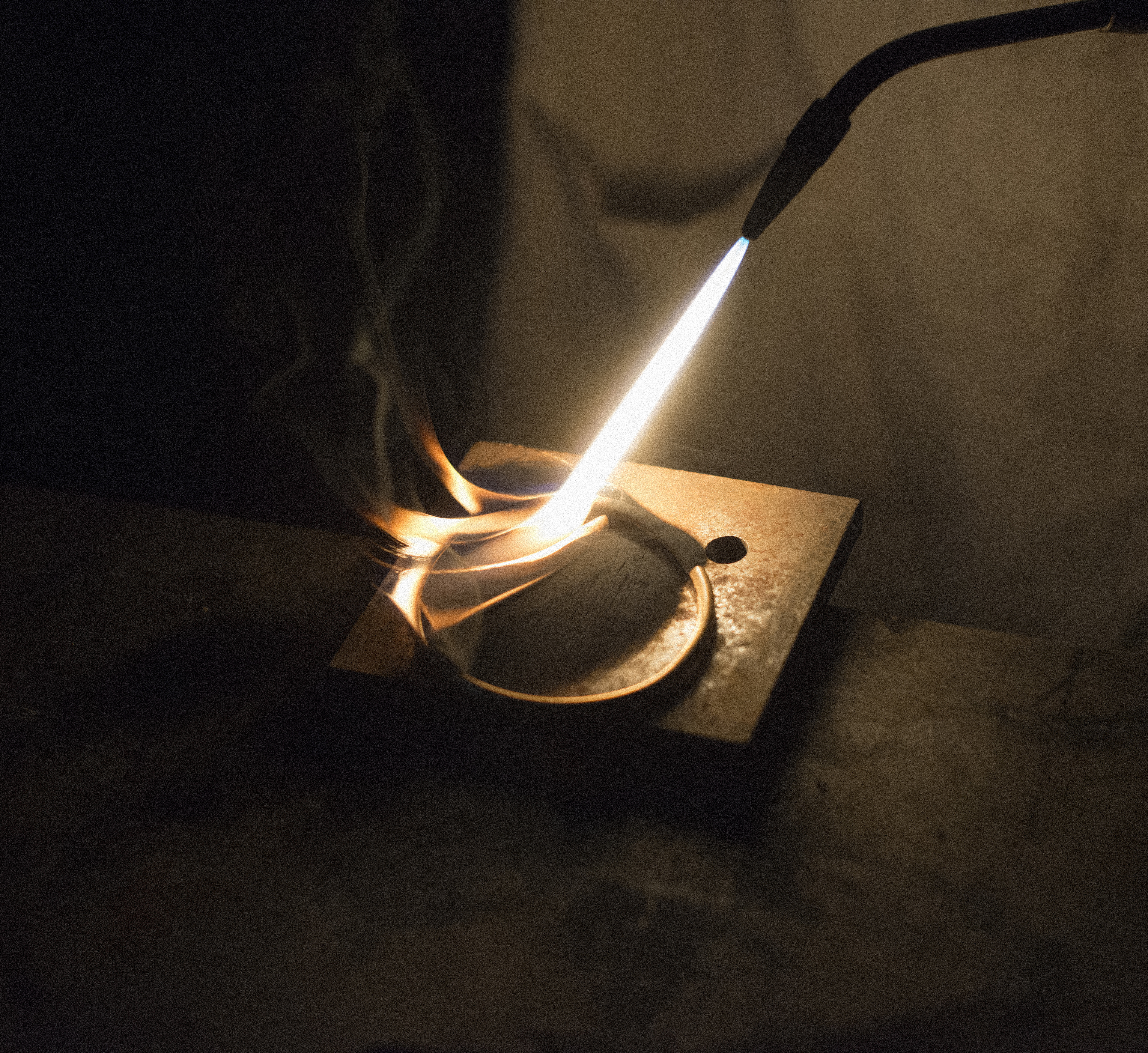 Sophie
What goods does your family produce in the metal factory?
SB
My grand-parents produced kugelhopf cake pans of different shapes : suns, edelweiss, cows. They are famous for their sun-shaped pans, a well-known and popular shape in Switzerland, all made by hand. You find these smiling suns and moons on the front of chalets (Swiss mountain cabins). They also sell metal boxes for chocolates, belts, and decorative home goods for special occasions : when you invite people over for fondue or raclette for example.
My father learned the job and the know-how with my grand-father.
Sophie
So your grand-parents were the ones starting the business?
SB
Yes. My grand-mother was more on the business-side. She gave all the ideas to my grand-father who then realized them. At some point, they had 20 employees, they produced a lot and worked with copper to make kugelhopf pans and watering cans. They even made porcelain dolls and sold antiques on the side. They were going to Paris, looking for antiques which they sold afterwards.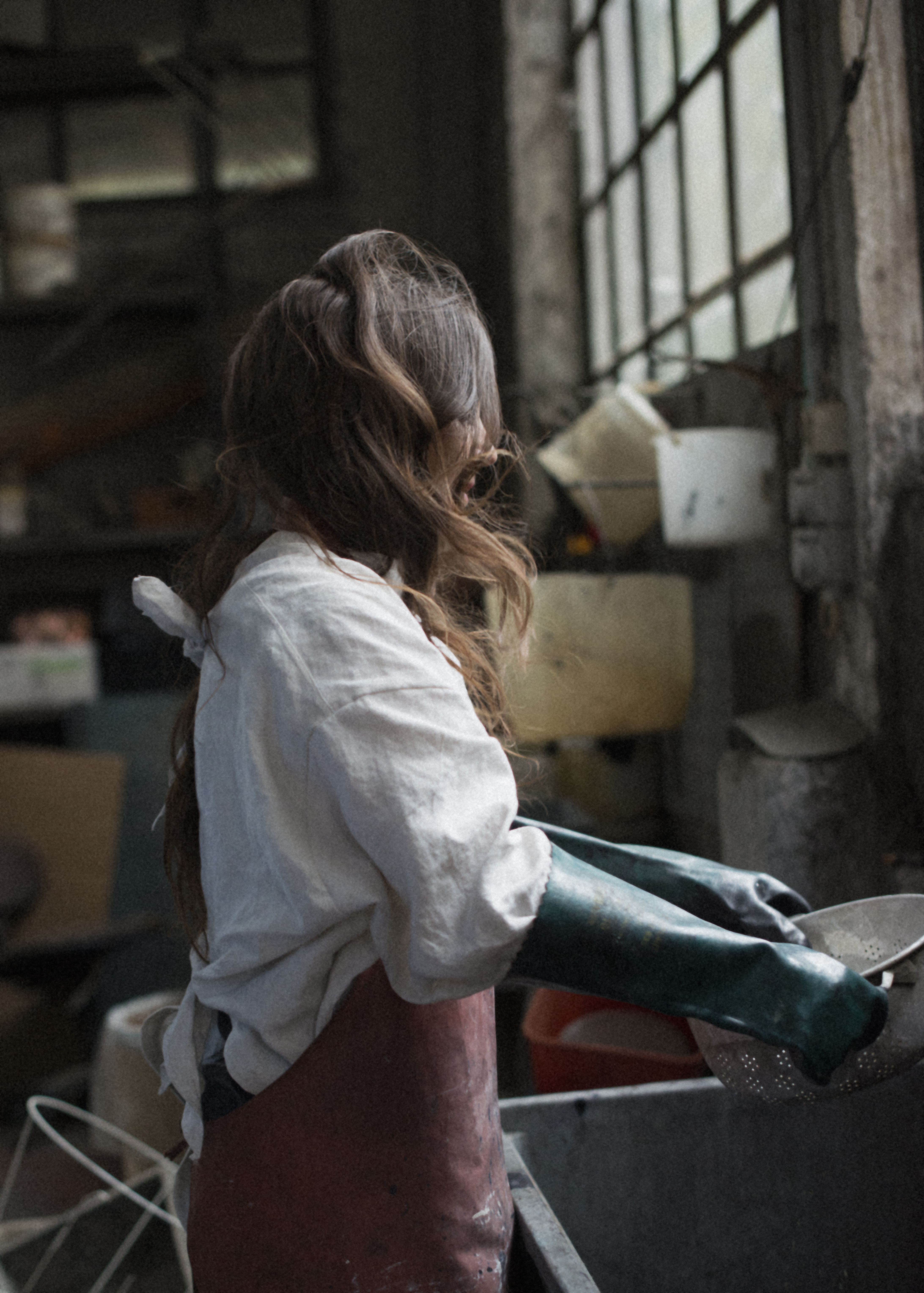 Sophie
And your parents took over the factory?
SB
Yes. They were left with a lot of debts. 
They launched the sun-shaped products that boomed and were able to save the factory and continue their activity until now. Even if they still live from it, they are at a turning point. We have to decide what we want to do with it.
Sophie
Could they sell the company and keep the factory?
SB
This is something we're considering but it is a delicate matter, we are very fond of the suns and the alpine stars and it is difficult to part with it :)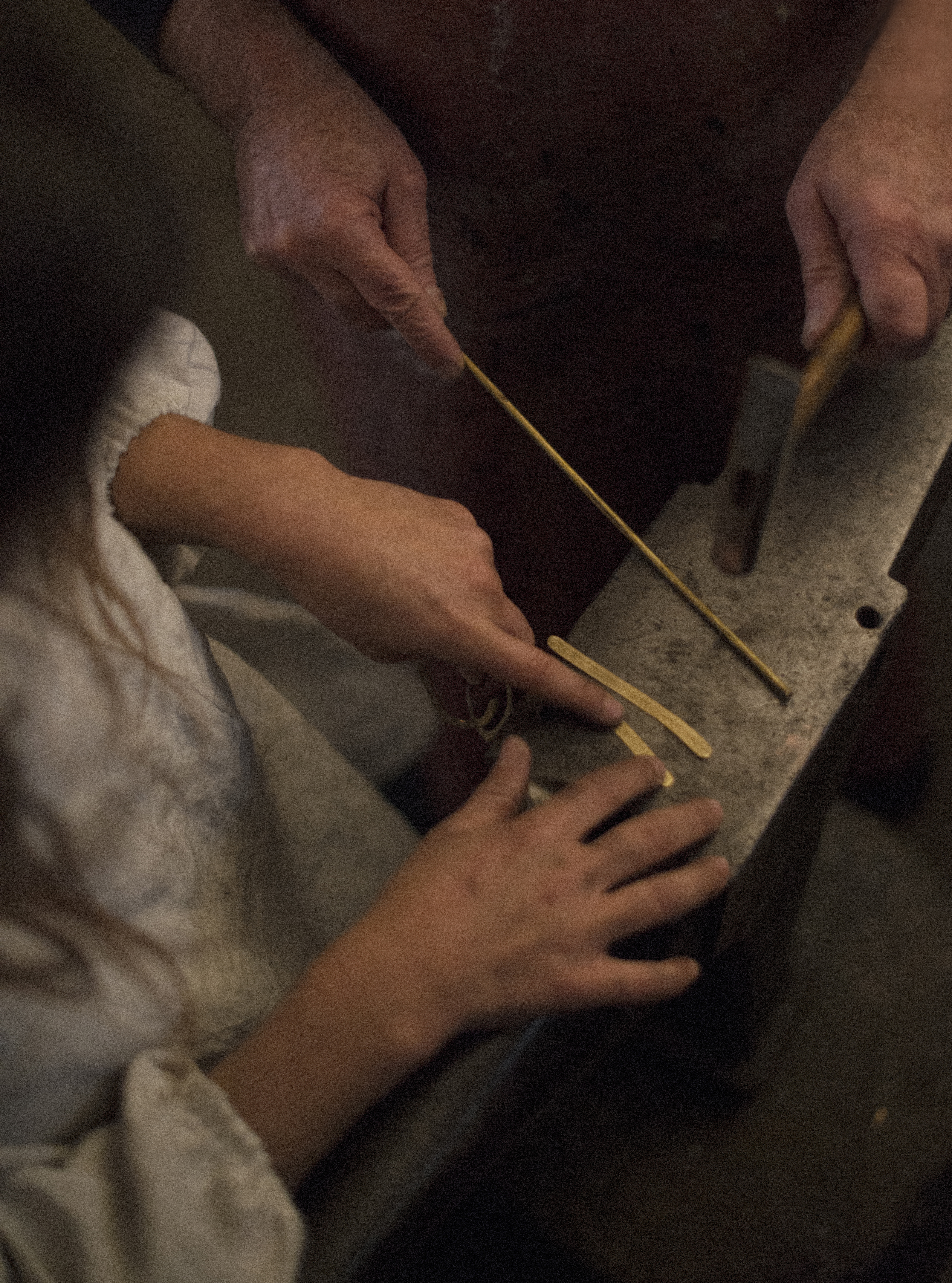 Sophie
It is beautiful that every generation perpetuates the factory and brings its own touch : your parents with the suns, you with the jewelry. Was it something you had in mind when you were little? To work in the factory some day or take it over after your parents retire?
SB
Not at all. I would have never thought I would work in the factory. I didn't like it. I didn't like the smell of the metal. It is so strong, it enters your bones. Often during summer, we worked there with my brother to make a little money, and it was such repetitive work. We had to make 1000 pieces of sun. I didn't like it at all, I was doing it because I had to.
Also, I had never seen the potential of what I could do with it. For me it was just a factory where we could make suns and kugelhopf pans. As soon as I learned that we could work metal to make bracelets, it interested me more. It was only when I asked my father about it, that I realized he could make anything. He had just never shown me.
Funny enough, it happened right at the time I wanted to go away, live abroad and work for a fashion brand. It was my dream to work for a big fashion name.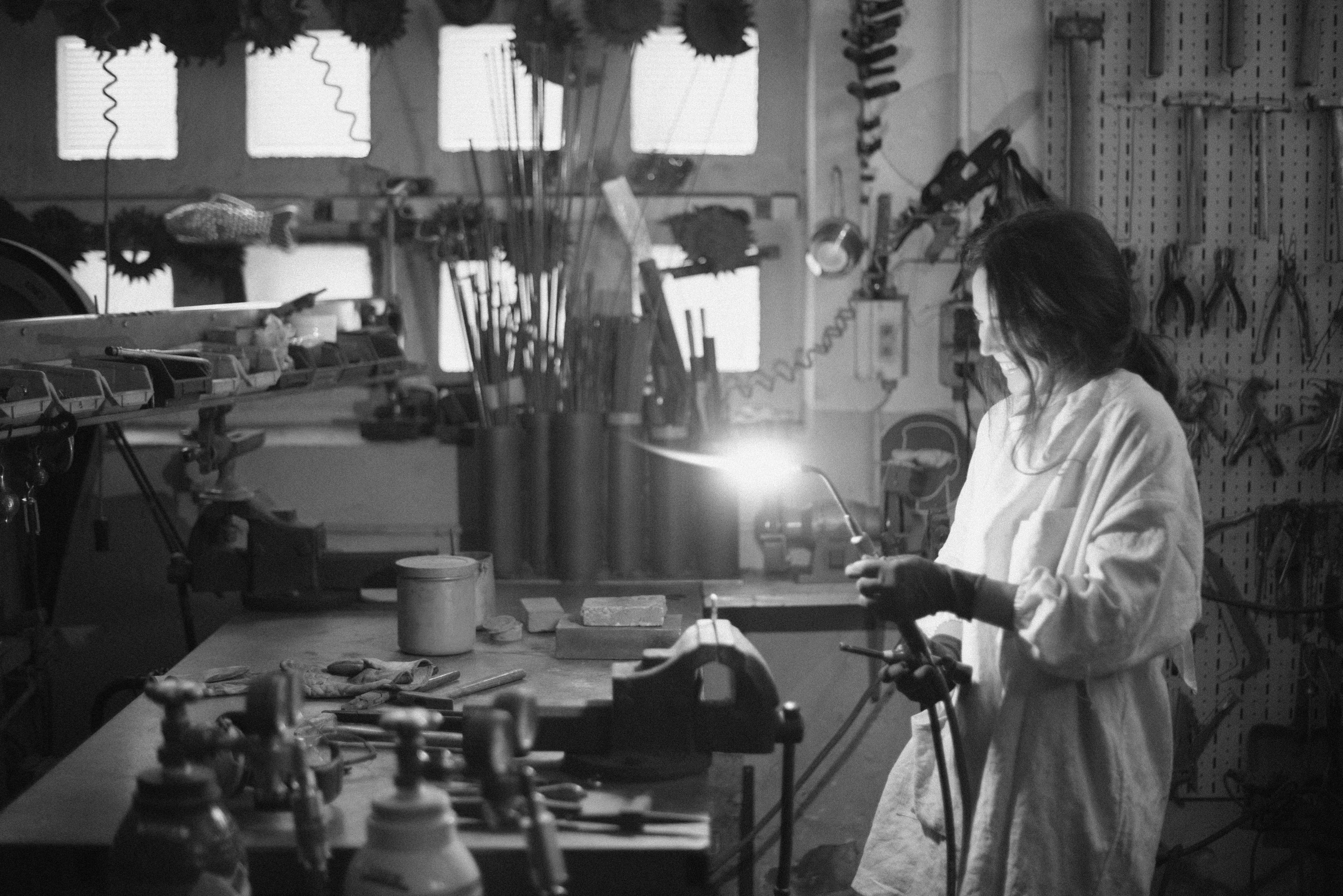 Sophie
Me too! And now, did this idea completely leave you? How important is it for you to stay and work in Switzerland?
SB
Somehow it became very important. 
I always wanted to leave, I thought that going somewhere else was cooler, that fashion was happening somewhere else, that there would be more opportunities and everything was more avant-garde there. Well, it is the case. We don't have fashion cities in Switzerland. I didn't see a future here. 
So I went away and realized it was not about the place you are in but more about what you want to do, and if it makes sense to do it at this particular place, considering what surrounds you. I saw huge potential in all the scraps of metal and all the machines in the factory. This made me think that there was something to do with it and that I should start here.
It was only when I asked my father about it that I realized he could make anything. […] Funny enough, it happened right at the time I wanted to go away, live abroad and work for a fashion brand.
Sophie
Use what is already here.
SB
Exactly. What I found interesting was that I didn't have the know-how yet, but I could simply start to try, test, make, ask for advice. In the end, I achieved making stuff. 
I'm really happy that I stayed and started creating something right before Covid. I don't even know what I would have done otherwise. It happened at the right time.
But I still want to get more experience. So maybe in the future I will do another internship or work for someone else. I didn't fully give up on the idea.
Sophie
What is your specific creative process? How do you design and make jewelry?
SB
I think the quality of my pieces lies in that they are all different because I make them one by one by hand.
At the beginning I created simple shapes that I managed to do : lines, circles. All the pieces were pressed and hammered. Then I started to shape pieces directly with fire. Then little by little, I started to use scraps, little bits to see what it could become. Rounder, flatter, fuller threads. Scraps come from the cutting of the suns. When the outline is cut, all the negatives of the rays become offcuts. Well it's not really wasted or lost anyway because it can be melted.
Sophie
Metal is great for that. You can melt it, reuse it, reshape it.
SB
Yes exactly! That is also a difference with fashion and clothing. I had so much trouble with all the fabric scraps when doing fashion. Even if you can do stuff with it : cut it, make cushions, or whatever, even if you can recycle fabric, it's not the same.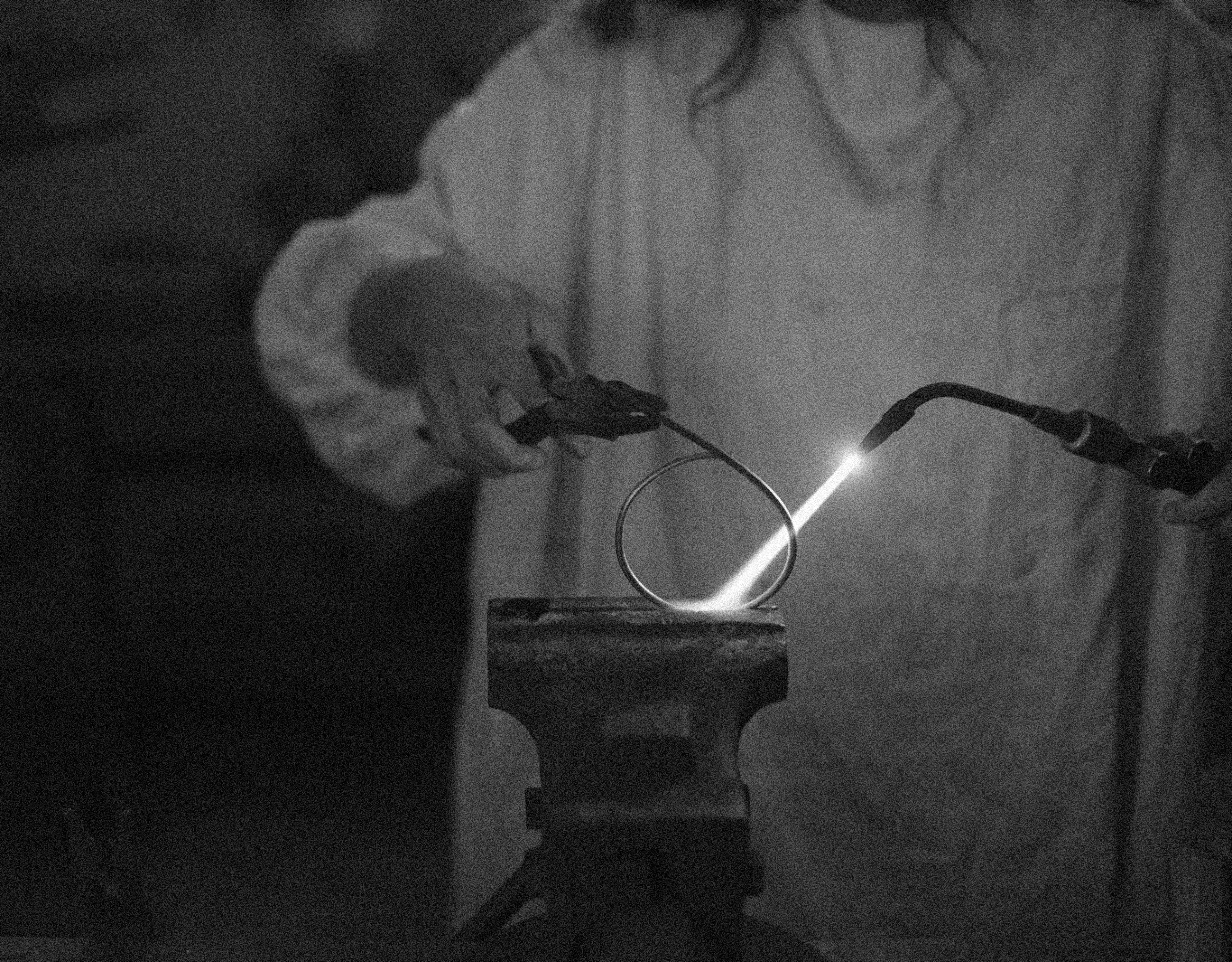 Sophie
So what objects do you make out of the negatives of the rays?
SB
I make clips or petals, pins or rings or I melt it again. And it always looks different.
Sophie
I remember when buying ceramic earrings from you, I could choose among similar but slightly different shapes to make a pair.
SB
Yes, it is something I would like to keep. My brand is based on the idea of unique pieces, but at the same time, when the client sees the picture of a piece, they would like the same. So I can't do things extremely different from one another. They are still unique pieces, the same style but a bit different.
Sometimes I wondered if I should reproduce the exact same shapes, using something similar to lost wax technique. But I don't have the tools to do it and I created a brand under the idea that each piece is unique which makes it impossible to produce big quantities.
I had so much trouble with all the fabric scraps when doing fashion.
Sophie
Is it something that you enjoy, working by hand, and producing in little series?
SB
Yes, very much. Now it works because the demand is proportional to what I can produce. 
It is a question you have to address when you start to grow. This is where, as a small brand, I can see challenges in the future. Maybe I'll do even more unique pieces.
Sophie
Do you work all by yourself? Do you get help on things?
SB
I work with photographer Mathilda Olmi for images. It helps a lot to have someone have another vision on your pieces. She focuses on the model, on the light, on the pieces, how they are staged, presented. It is a great help. She helps me launch the images too. It is a job in itself. 
Sometimes when I really have a lot of work, my dad helps me polish or produce the pieces.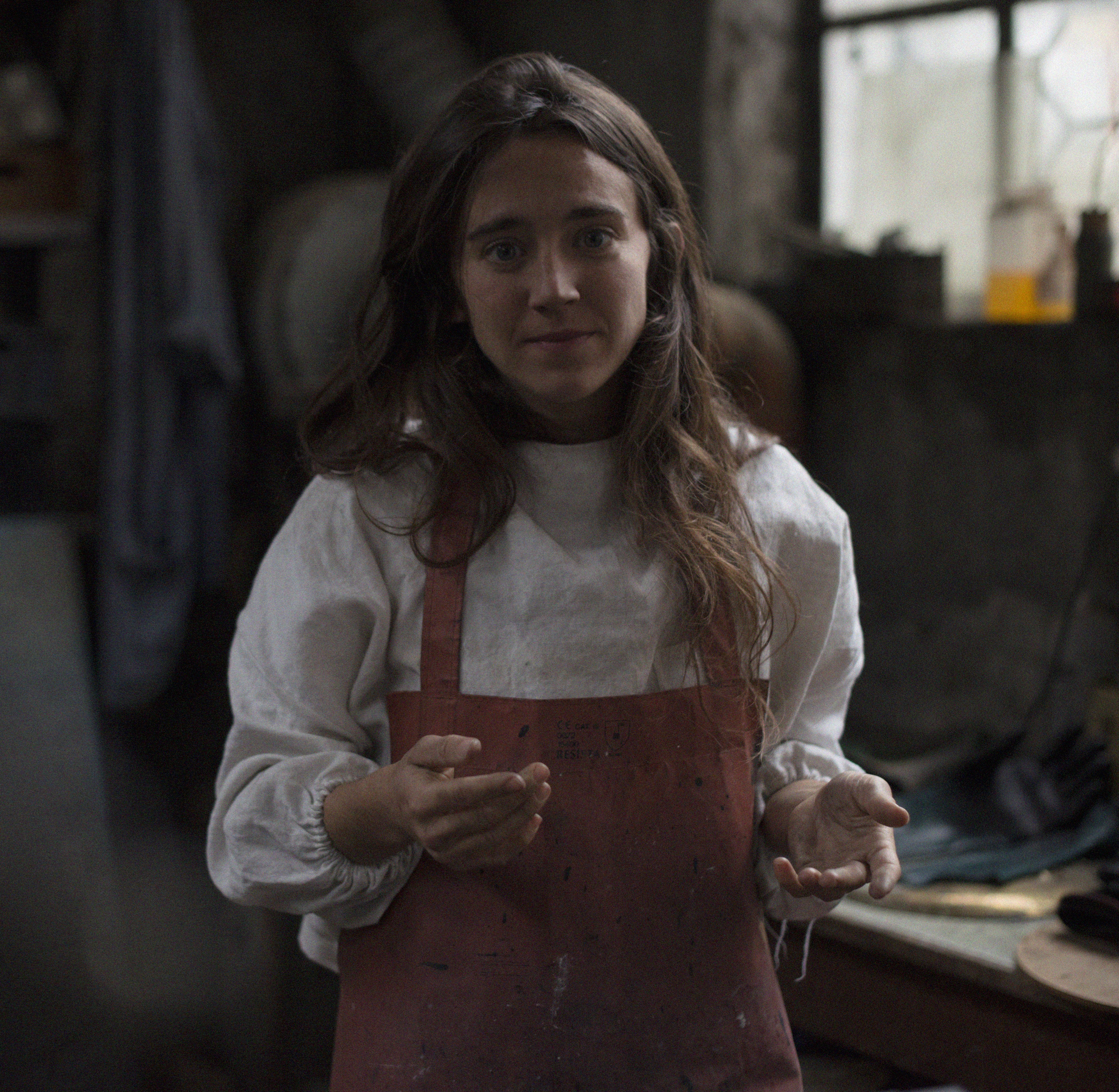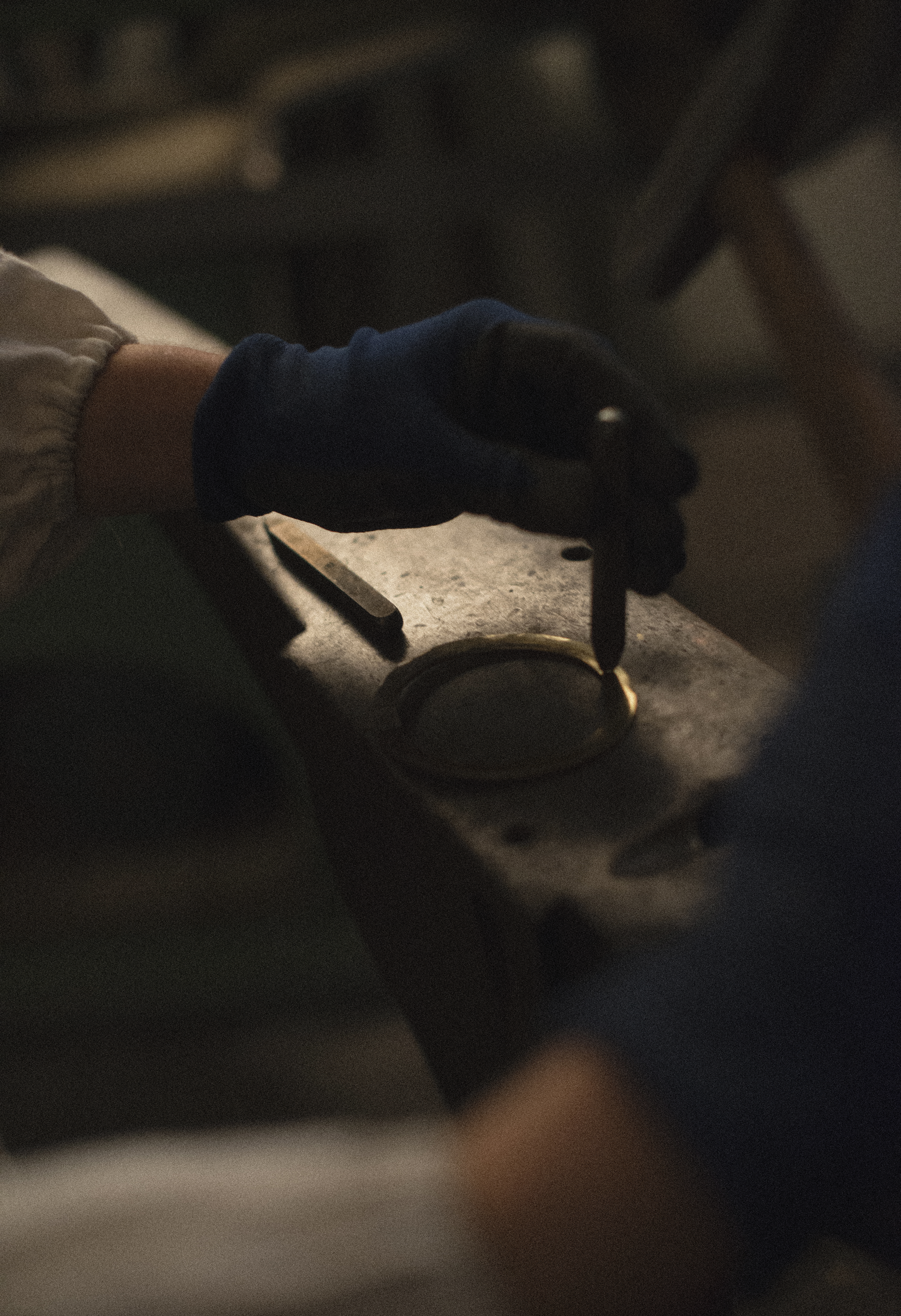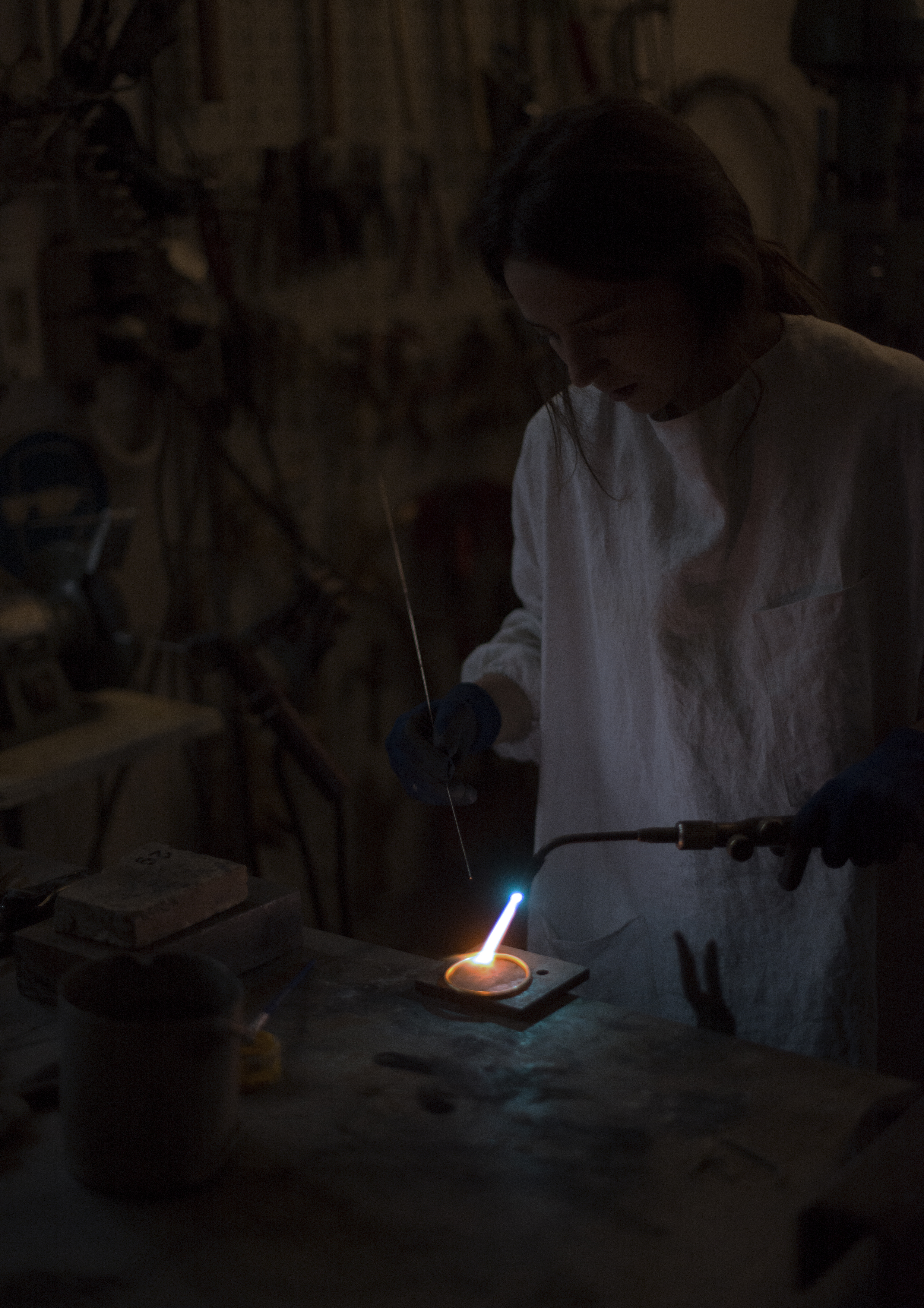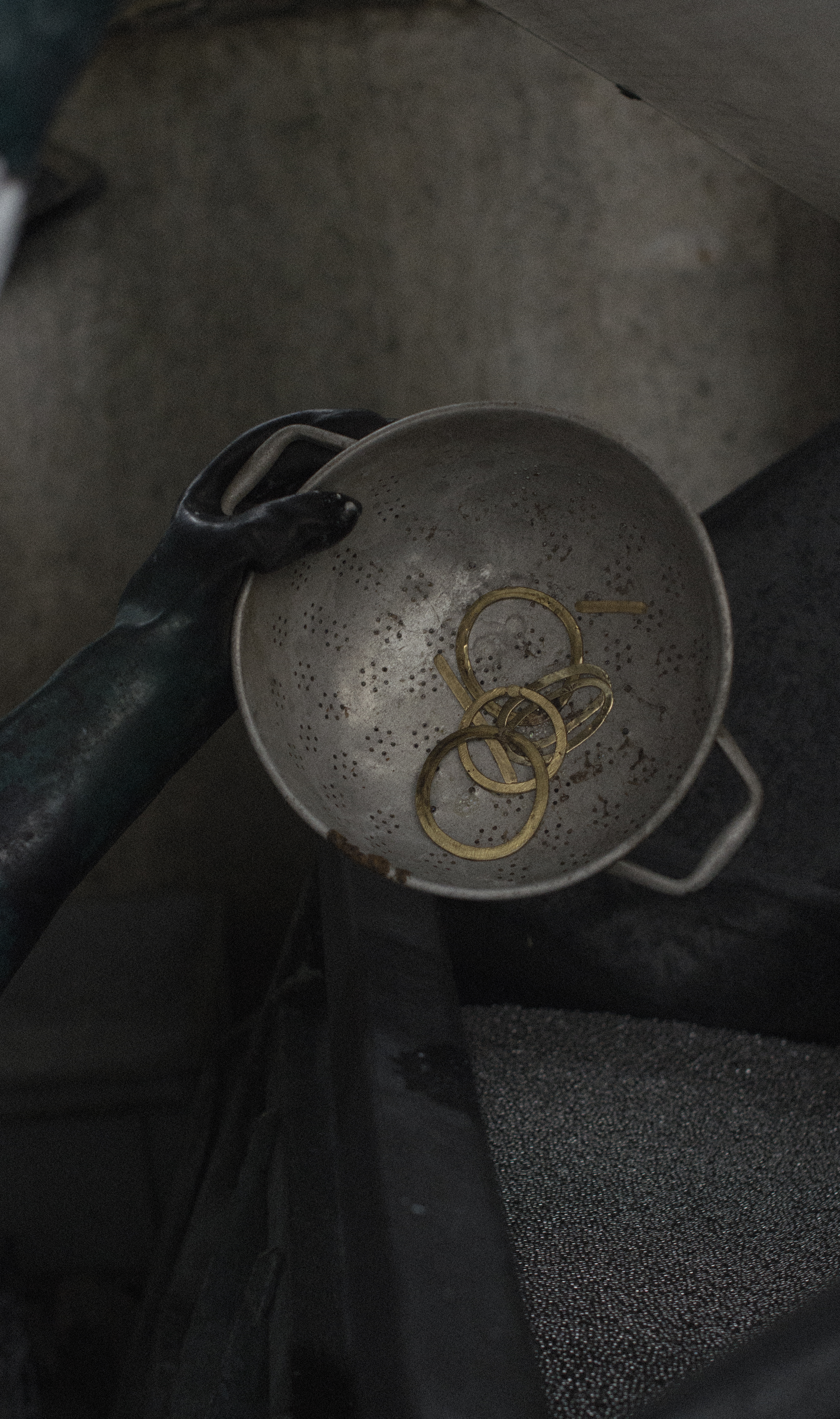 Sophie
If demand grows significantly or in case of a big order from buyers, do you consider giving away the production or hiring someone?
SB
I like the idea of producing myself, by hand and locally.
If I don't make the pieces anymore, it would just become reproductions.
Sophie
Do you also like the idea to keep it human size and be able to have an eye on everything?
SB
When, after preparatory school, I went to visit the school in Basel, I told myself «wow that's what I like! Not only the clothes, but everything that is around, all the process, photos, graphic design, the mood you can create». I even enjoy the marketing side very much. 
The advantage of being small is that you have the whole process under control, from design to production to sales. If I make a ring and there is something wrong with the design, I see it right away and can correct it immediately. But I also don't know what it is not to have an eye on everything.
I like the idea of producing myself, by hand and locally.
Sophie
How do you split your time between Lausanne (home) and Tessin (production)?
SB
Each month, I spend one week in Tessin for production and three weeks in Lausanne to do research, design, packaging, and continue pieces that are already started. Sometimes I start things in Lausanne and bring them to Tessin. Sometimes it's half-half. It depends on deadlines, on the production or the new collection I'm working on.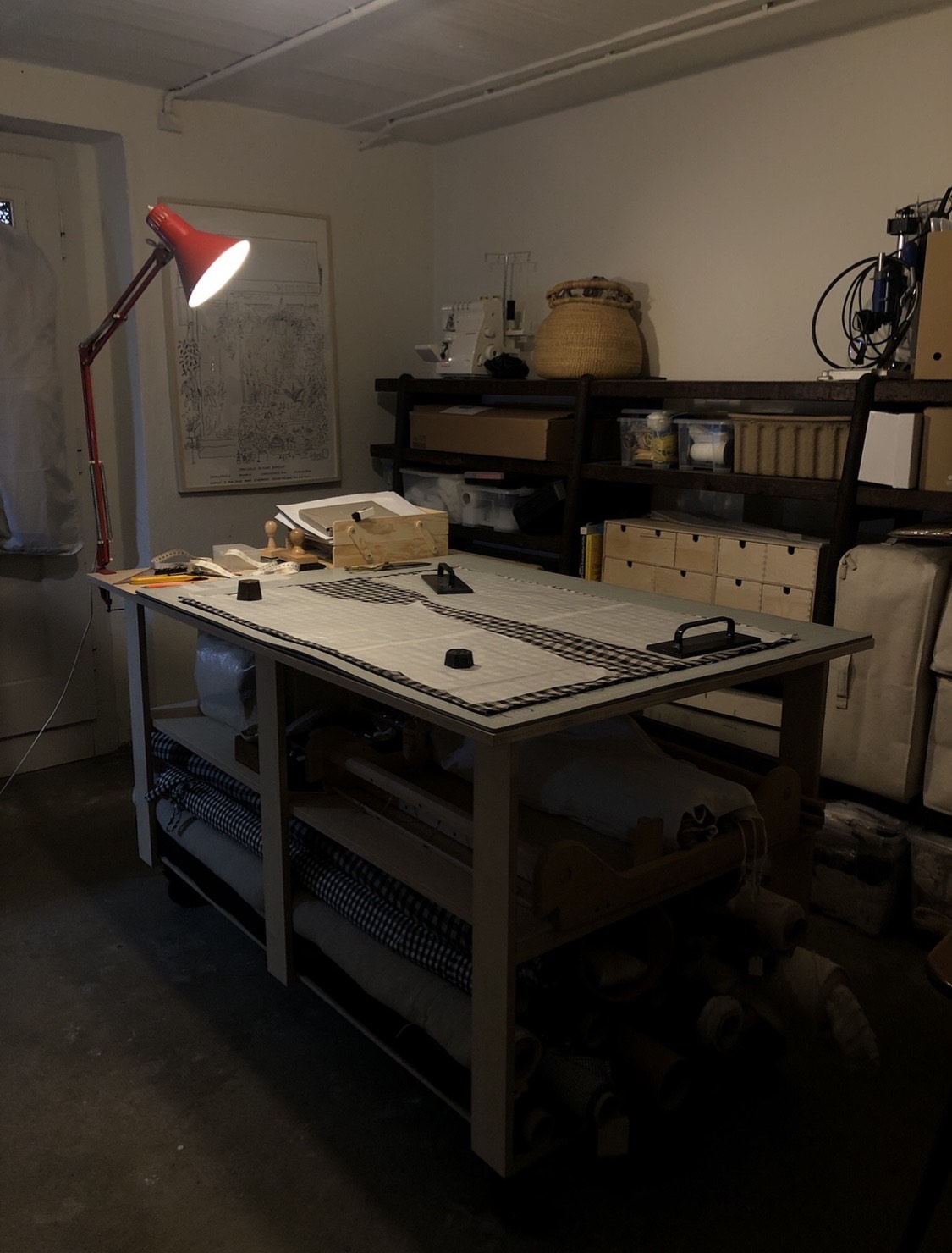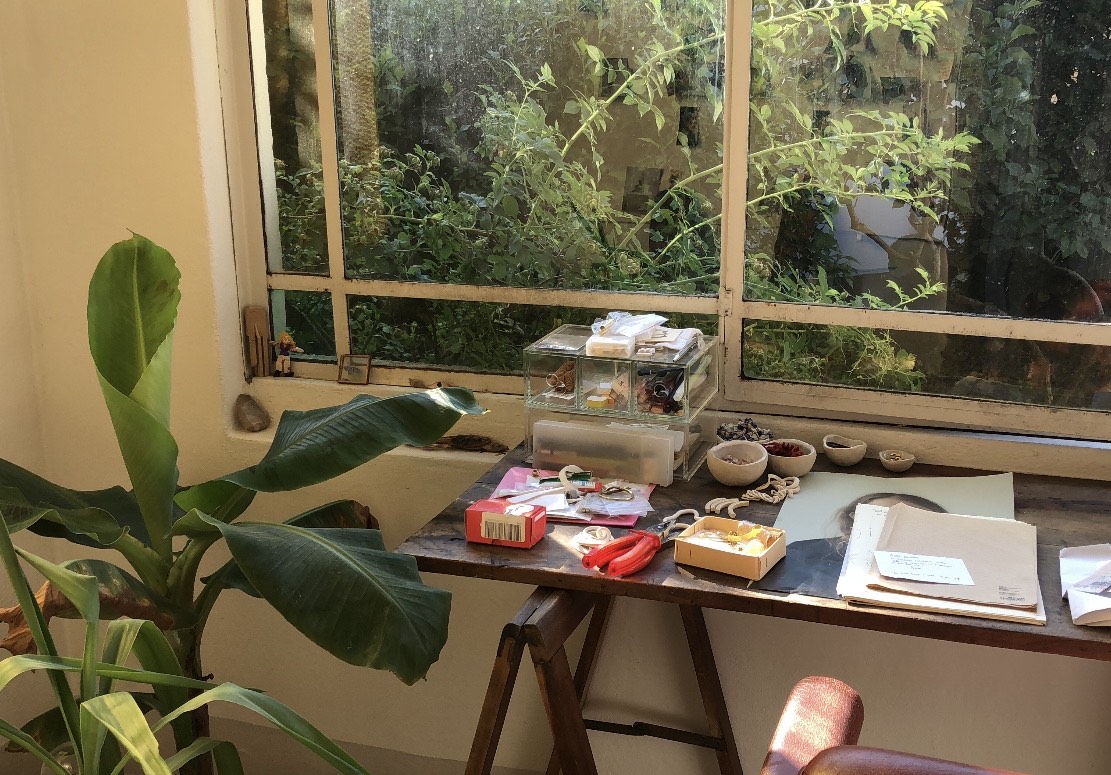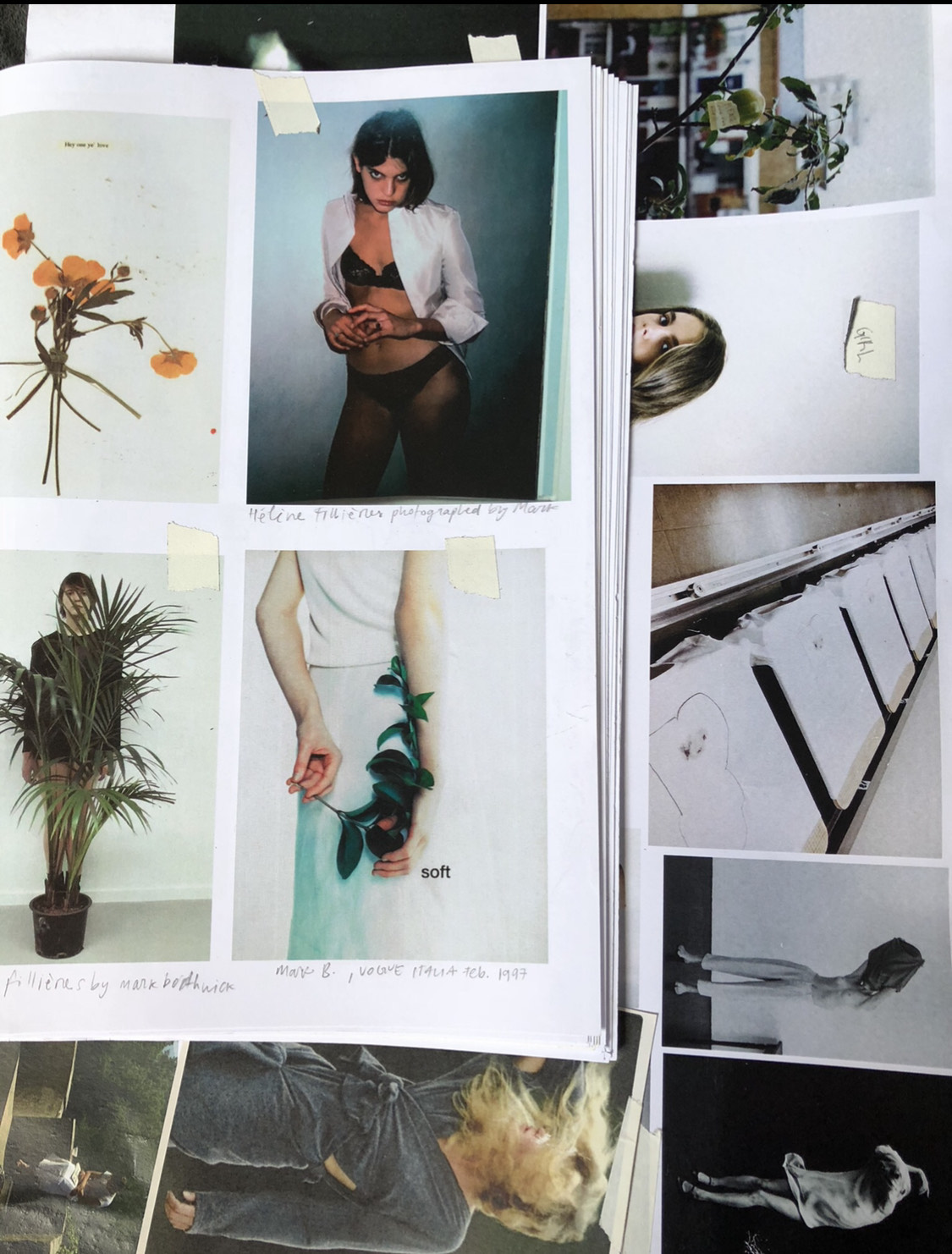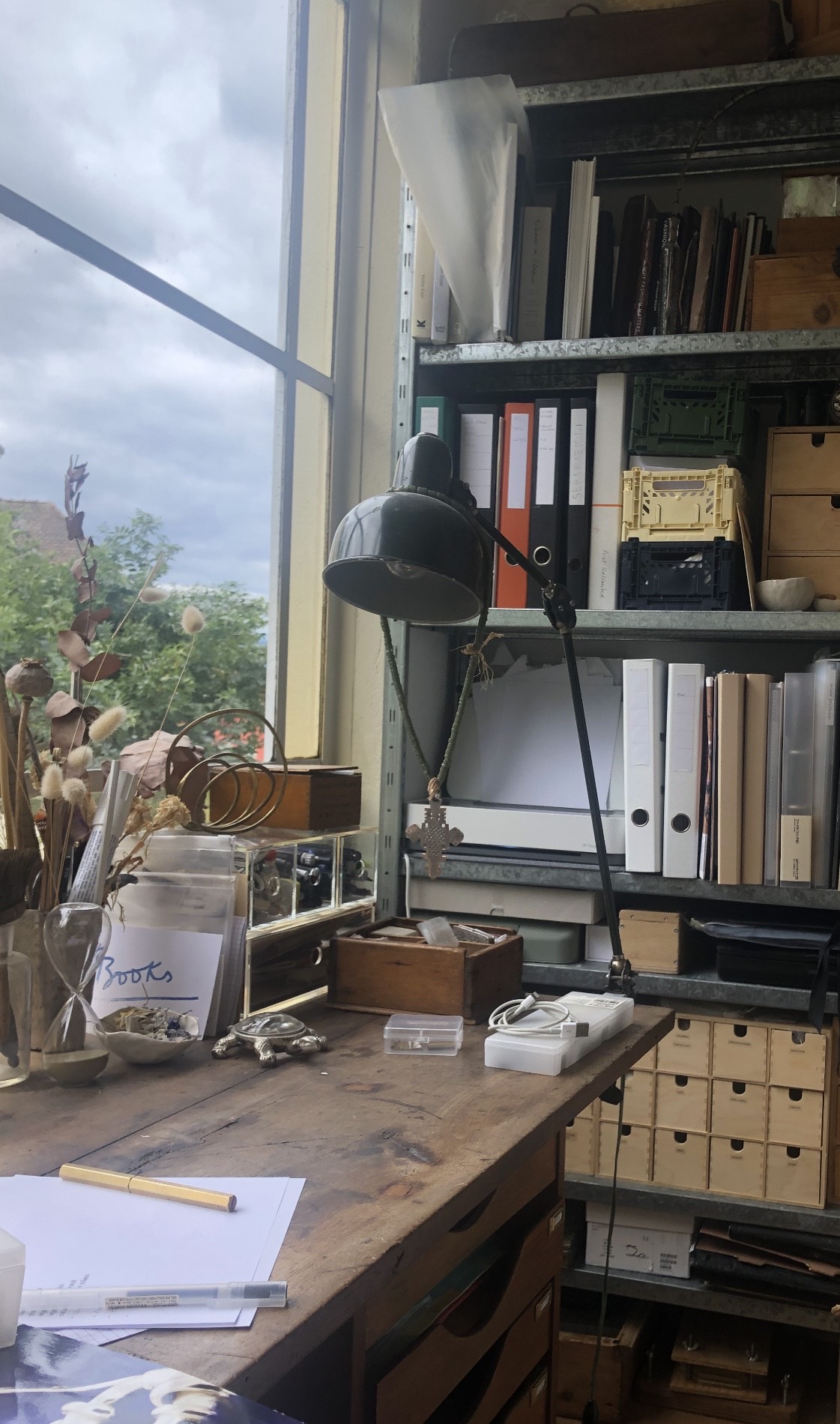 Sophie
What materials do you work with and is it easy to source them?
SB
I mostly work with brass and silver. I use scraps of brass from the factory. Sometimes I also have to complete and buy more metal.
I use recycled sterling silver or I melt and reuse second hand silver that I find. More and more suppliers give you the possibility of buying 100% recycled silver and gold and to know where it comes from.
Sophie
You always start testing things yourself by hand. Does this inspire you? The crafts, the techniques?
SB
I often start a new model directly modeling it in 3d and often with the material I have. It's an approach that allows me to see directly what I can do and if it comes out as I thought or even gives me new ideas. For fashion and textiles, inspiration is more linked to visual researches, contemporary things. Or very simply what I find beautiful. Research is something you do a bit everywhere, all the time.
More and more suppliers give you the possibility of buying 100% recycled silver and gold and to know where it comes from.
Sophie
What are your plans for the coming year?
SB
To expand my product category and introduce new pieces that aren't necessarily jewelry : fabric accessories and maybe some bigger pieces, let's see ;)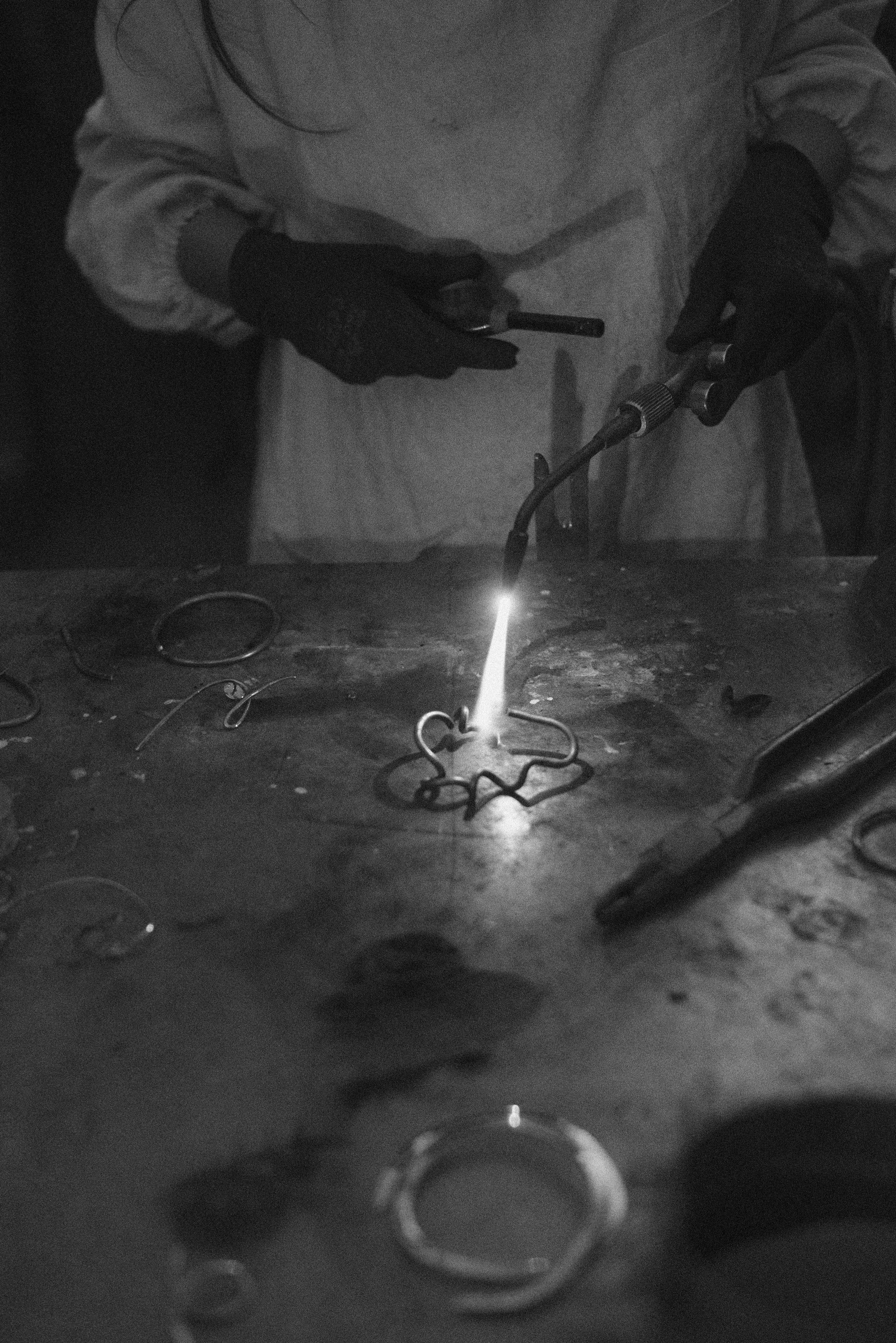 ---